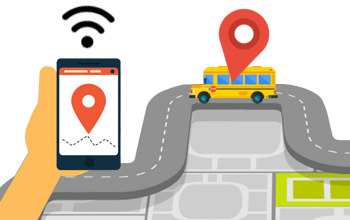 Child and Teen Tracking
The first three hours are the most critical when trying to locate a missing child. The murder of an abducted child is rare, and an estimated 100 cases in which an abducted child is murdered occur in the U.S. each year. A 2006 study indicated that 76.2 percent of abducted children who are killed are dead within three hours of the abduction.
Get Started
Technology to Track Your Kids
Here are the statistics from the National Center for Missing and Exploited Children:
Approximately 800,000 children younger than 18 were reported missing.
More than 200,000 children were abducted by family members.
More than 58,000 children were abducted by nonfamily members.
1 in 6 endangered runaways reported to the National Center for Missing & Exploited Children in 2014 were likely sex trafficking victims.
In 2006 U.S. attorneys handled 82.8 percent more child pornography cases than they had in 1994.
State and local law enforcement agencies involved in Internet Crimes Against Children Task Forces reported a 230 percent increase in the number of documented complaints of online enticement of children from 2004 to 2008.
ICAC Task Forces noted a more than 1,000 percent increase in complaints of child sex trafficking from 2004 to 2008.
As of April 2015, the CyberTipline has received more than 4.3 million reports of suspected child sexual exploitation since it was launched in 1998.
But there is one more important statistic that every concerned parent should know:
Fortunately, advanced technology has given parents a tool to locate teens and children immediately, therefore helping safeguard them and provide peace of mind on a daily basis. GlobalTracking.Net's child GPS solutions allow parents to track their kids anywhere, anytime with reliable and easy-to-use technology.
Violent acts, accidents and other unknowns have made school safety a controversial topic and are ever present in our modern culture. While some variables can be controlled in the classroom, off-campus activities introduce a whole new set of unknowns, especially when large groups are involved, when multiple groups from multiple schools are involved, when trips are days long, and when the destination is far from home. Teachers, parents and school administrators searching for a way to track students and enhance field trip safety can now leverage the power of GPS tracking technology.
GlobalTracking.Net's GPS-enabled devices are designed to enhance student safety on field trips, off-campus activities and other outings.
To use our system all you need to do is:
Order our Child and TeenPersonal Tracking device and service plan.
Activate your device on our website. Individual devices are assigned to a specific student to serve as a locator for enhanced field trip safety.
Log-in to our web-based tracking software to create zones/boundaries (geo-fences) for students based on travel route, destination and schedule.
An immediate text, email and fax notification is sent to designated recipients (chaperones, principal, security, administrators, police) if a student moves outside the set safety zone on a field trip.
If a negative event occurs, the online software pinpoints the student's location on Google Maps and tracks them in real-time.
Relay location information to law enforcement so quick action can be taken and the student can be recovered.
Further Benefits
When you leverage our Child and teen safety solutions, you'll enjoy many short- and long-term benefits.
Our Online Tracking Software's robust functionality lets you monitor unlimited students in a single user interface, so it's extremely easy to manage.
The ability to set-up routes, stops and schedules makes it easier for you to track field trips and students on the move.
If a student moves outside set safety zones or a teacher signals trouble, you'll know immediately and can act fast—seconds that could make a significant difference in outcomes.
You create an environment that confidently assures the safety of your students.
1-702-902-2482
through our web portal.

Need Help?
Contact our support team if you have any
further questions. We are here to help you out
Call: 702-629-2467