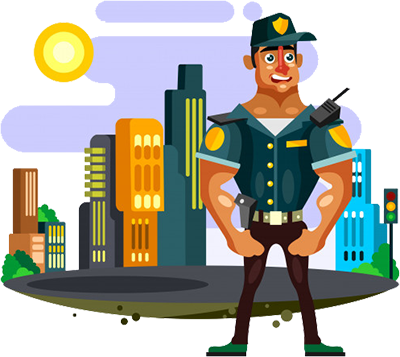 Law Enforcement
GPS trackers have not only been effective in fighting crime. It has also helped law enforcement agencies and police departments enhance the efficiency of parolee, supervised probation and house arrest programs.
Get Started
Electronic Monitoring
Electronic Monitoring is the official term used to describe GPS tracking for individuals whether its monitoring a sex offender or keeping track of an elderly patient in a senior car facility. Electronic monitoring can be effectively used in the following applications.
House Arrest Electronic Monitoring
Home corrections for runaway teens
Gang Intervention Monitoring
Domestic Violence Offender Monitoring
More and more law enforcement agencies, adults with elderly parents, parents of small children and teens are employing Electronic Monitoring to ensure the safety, good behavior and wellbeing of those at risk.

Need Help?
Contact our support team if you have any
further questions. We are here to help you out
Call: 702-629-2467