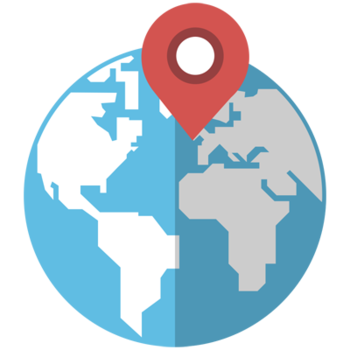 Jobsite in total Control
Those numbers do not include the losses from business interruption, such as short-term rental costs, project delays, penalties and wasted workforce and management time. By frequency of loss, theft is a greater problem than any other type of equipment risk.
Mobility and value of equipment are the leading contributors to theft. Most thefts are from work sites with little or no security. Given two similar types of machines, a thief will steal the newer one because it is more valuable. In contrast to the auto industry, there is little difference in equipment security between a new machine and an older model.
Law enforcement recovers only 20 percent of stolen equipment.
It goes on to conclude that Equipment owners and insurers should increase risk management for easily transportable, high-value equipment. Both equipment security and work site security are necessary to prevent theft. Work site security is especially critical because equipment often sits in areas with little or no physical security.
And the finally conclusion is that the area that needs the most improvement is also the area that promises immediate results: supplying accurate information to law enforcement 24 hours a day.
Get Started
Heavy Equipment Tracking
GlobalTracking.Net brings efficiency to a whole new level by deterring theft and making better decisions with equipment tracking systems. By protecting your assets and quickly locating equipment, you are able to dispatch the necessary resources to worksites for improved project success and profitability. An equipment locator also allows stolen equipment to be recovered easily to lower the strain on resources.
GlobalTracking.Net's heavy equipment tracking solution combines reliable M2M hardware with web-based software so that you can track and monitor valuable heavy equipment 24/7/365, across numerous locations.
Here are three easy steps to use our simple, powerful technology to increase efficient usage, prevent theft and loss, and recover stolen or misplaced equipment:
Purchase GlobalTracking.Net's heavy equipment tracking devices and Service Plan.
Receive a tracking device for each piece of heavy equipment you wish to monitor and then access the heavy equipment online tracking software.
Use the software's controls to create virtual boundaries (geo-fences) that establish approved locations for each piece of equipment. Use the software's geo-fencing controls to request alerts by text/email notifications if a piece of equipment is in violation. Log into the online tracking Software to view your equipment's current or past location and behavior, and to track equipment in real-time as it travels. You can run reports to analyze equipment utilization data such as total hours the piece of equipment has been in operation for that day.
Our heavy equipment tracking technology can provide many powerful short- and long-term benefits such as:
Monitor unlimited pieces of valuable heavy equipment and company vehicles around-the-clock within a single software user-interface.
Get access to full and unrestricted information about equipment usage and location.
Leverage location information to improve efficiency.
If a piece of heavy equipment is stolen or misplaced, you'll know immediately and can act fast.
Heavy equipment tracking increases the chances of recovery and can help make prosecution successful.
When you don't have to deal with theft or misplaced equipment, business continues as usual without delay.
Phone: 1-702-902-2482
through our web portal.

Need Help?
Contact our support team if you have any
further questions. We are here to help you out
Call: 702-629-2467